November was a busy month for Restaurant Info and our partner restaurants. We welcomed the addition new job postings from Miami, FL to Raleigh/Durham, NC.
Restaurant Info looks forward to meeting many new partners and helping restaurant's meet the most qualified and talented staff.
For restaurant employer's, to post a position please visit the
Post a Job section
. You'll be able to upload photos, a logo, Twitter account, and description of your restaurant!
For those seeking either front-of-house and back-of-house positions, visit the
Browse Jobs section
to begin looking for the next step in your career. Feel free to
upload your resume,
so that applying for new positions is simple and efficient.
Below are the postings we've received in November.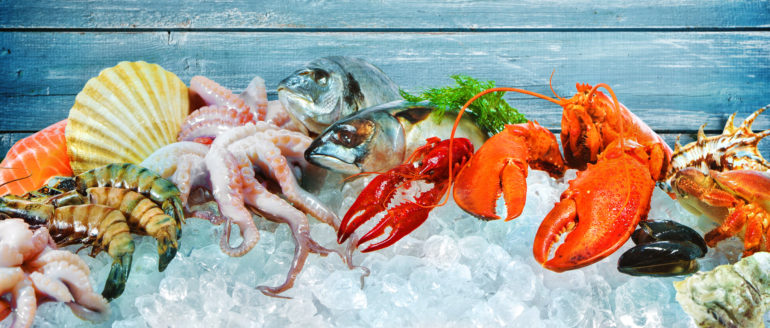 Alto Mare, meaning "deep sea" in Italian, is opening a seafood restaurant in St. Petersburg, FL. St Petersburg Foodies writer Lori Brown says "the menu will feature local seafood along with options that they will be flying in from other regions of the country such as the northeast and the northwest."
Annata is situated on the scenic waterfront of Straub Park, Annata welcomes guests to enjoy contemporary cuisine, warm hospitality, and unparalleled service. Our menu reflects a mix of fine dishes from Italy and abroad, with local ingredients sourced from our relationships with bay area farms and suppliers.
Hours Sunday to Thursday: 4:00 pm to 10:00 pm
Hours Friday and Saturday: 4:00 pm to 11:00 pm
Provence is a delicious food and wine restaurant located in the Paris of the Piedmont, in Carrboro, NC. Provence features the cuisine of the French Mediterranean with an emphasis on local, seasonal dishes.
Lunch hours: 10:00 am to 2:00 pm
Dinner hours: 5:00 pm to 9:00 pm
Closed: Monday
Graziano's Group is comprised of a handful of family-owned Argentine restaurants located in Miami, Florida. "Rooted in [their] family's unique heritage and culture, our natural instinct is to share nothing but the very best food, values and traditions of Argentina among our friends, customers, and colleagues."
Lunch hours: 8:00 am to 3:30 pm
Dinner hours: 5:00 pm to 10:30 pm
Graziano's is looking for a
Full-Time Busser
at its Brickell location in Miami, FL.
Midtown Grille is an upscale, comfortable neighborhood restaurant highlighting approachable, Contemporary American cuisine. Offering lunch, dinner, and Sunday brunch, the restaurant features an exceptional bar with an extensive wine and beer list and handcrafted cocktails.
Lunch hours (Monday through Saturday): 3:00 pm to 5:30 pm
Dinner hours (Monday through Thursday): 5:30 pm to 10:00 pm
Dinner hours (Friday and Saturday): 5:30 pm to 11:00 pm
Late Night @ The Bar (Monday through Thursday): 5:30 pm to 12:00 am
Late Night @ The Bar (Friday and Saturday): 5:30 pm to 2:00 am
Brunch (Sunday): 10:00 am to 3:00 pm
The Cheesecake Factory story begins in Detroit, Michigan in the 1940's. Evelyn Overton found a recipe in the local newspaper that would inspire her "Original" Cheesecake. It was 1978 and he opened the first The Cheesecake Factory restaurant in Beverly Hills, CA. Today there are more than 200 The Cheesecake Factory restaurants around the world
Monday - Thursday hours: 11:00 am to 11:00 pm
Friday: 11:00 am to 12:00 am
Saturday: 10:00 am to 12:00 am
Sunday: 10:00 am to 10:00 pm